Kick-off of KIOMATCH Internal digital sponsor ticketing by TeamResa !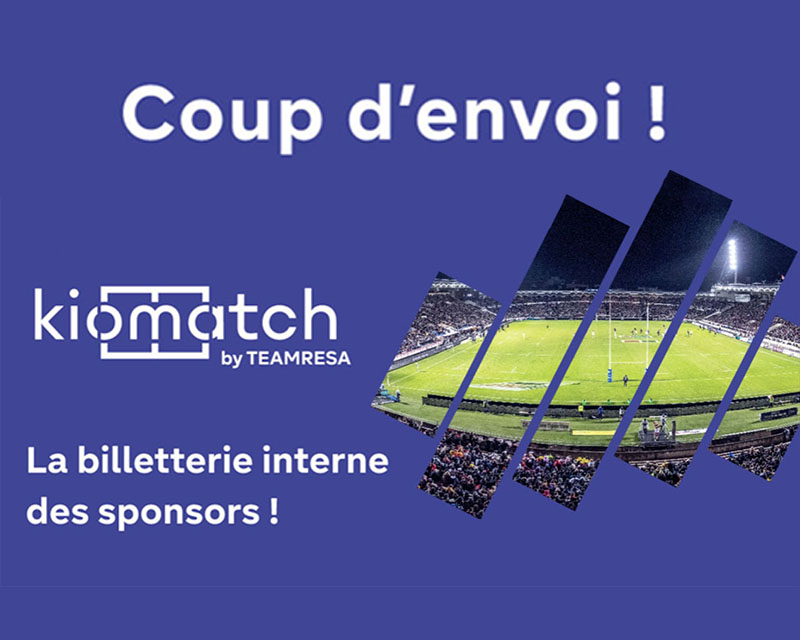 Kiomatch is the digital solution which now provides a quick and reliable response to the needs of advertisers and sponsors! Boosted by its experience in VIP management during the Euro 2016, the FIFA 2018 and 2019 Women's Football World Cups, platforms for 2022 French Open Tennis partners, the coming France 2023 Rugby World Cup and more, TeamResa is verticalising its digital innovation with the Kiomatch brand, and internal VIP and hospitality packaging management solution dedicated to advertisers and sporting and cultural event sponsors, as well as regular season partners of clubs, federations and leagues.
Digitising VIP and hospitality package management for advertisers and sponsors
In exchange for their support, businesses and authorities receive direct tickets from rights holders and organisers, VIP seats in lounges and private boxes, hospitality packages and other services. This one-off or season-long commitment requires sponsors to organise the assignment of these tickets to their departments, subsidiaries, regions, agencies and other entities. These entities then need to manage their invitation quotas and the different types of ticket and then send out the official tickets to their lucky beneficiaries, who will have different types of profile – clients, suppliers, referral organisations, staff and so on.
Facilitating, increasing reliability and meeting the requirements of the anti-corruption law
Kiomatch, a collaborative platform in SaaS mode(1), facilitates and increases the reliability of these data flows that may be complex and time-consuming for partners and specialist agencies… Kiomatch also responds to a growing need for information traceability required for compliance with anti-corruption control(2) in a sports and cultural events-based Public Relations market which is booming again after the health crisis. 2023 and 2024 will be significant years for sport in France and many economic actors will need to manage purchases of VIP packages for their clients, as well as larger and more regular partnerships.

Kiomatch is already on the pitch to help them !